Why Ammon Staffing?
Hiring is only one part of your job, but the state of the market requires much more time and attention than most hiring managers can find. Companies face unique challenges in the market. Demand can shift on a dime, and pressing projects depend on access to the right people, quickly.

As a leader among staffing firms AMMON Staffing deploys thorough and proven recruiting methods to match you with your ideal candidates, whether your needs are short-term or long-term. By treating you like a partner, not just a client, we outperform other staffing companies to help you attract exactly whom you need to achieve your goals.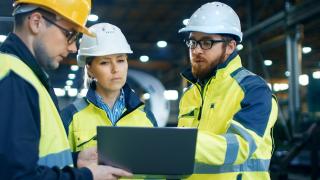 "If we weren't still hiring great people and pushing ahead at full speed, it would be easy to fall behind and become a mediocre company."
- Bill Gates
Looking for an outstanding new employee?
Please fill out our form, and one of AMMON Staffing's knowledgeable experts will contact you!